HLI Community
This is the community section of the website where our members can look for friends, tell a story about the HLI, contribute to further research on the Regiment and share family history research.
Please Note

The HLI association does not hold service records, and cannot answer enquiries regarding individual soldiers.  The  Royal Highland Fusiliers Museum www.rhf.org.uk may be able to help or offer advice.  The RHF Museum charge a fee for research but it is quite a modest one. (Currently £20)  Details of archival resources held and further information can be found here: http://rhf.org.uk/rhf/index.php?option=com_content&view=article&id=66&Itemid=80
The views and comments found here are of the online membership and do not necessarily reflect those of the Highland Light Infantry Association.
It is organised into four categories:
---
1. Find a Friend - This section is intended for former serving members to help connect old friends and comrades. For family history research see below. ( go to section
)

---
2. HLI Stories - This section is for personal memories or recollections from those who served with the Regiment or stories from friends and family of those who served. ( go to section
)
---
3. HLI Research - This section is for formal research into the Regiment and is intended to be academic in tone rather than purely personal.          ( go to section
)
---
4. Family History Research - This section is where members can share family history research. Please keep this section focused on the HLI and associataed Regiments. ( go to section
)
---
5. The Last Post - This section is reserved for 'In Memoriam' notices on recently fallen comerades. ( go to section
)
---
Submissions to the HLI Community section can be made through the HLI Community Menu on the left (registered users only).
Full guidelines and instruction for use can be found here.
Some of our most recent posts are shown below.
HLI Community -
The Last Post
Written by JimDevine
Thursday, 25 July 2013 09:47
We have been informed by Mr Ron Bowes of the death of his Uncle, Hugh Gorman Harris. Our condolences go out to Hugh's family at this time. Details below from Ron:
Hugh was a member of the HLI family who signed up under age and  then fought through Sicily, Italy etc during the Second World War.  Hugh joined the reserve in 38 and consequently was among the first to be called up to the Maryhill barracks at the outbreak of war. He completed 3 amphibious landings, Sicily, south Italy and a further landing higher up. He spent part of the war fighting with a French Canadian regiment and consequently went on from Italy through France.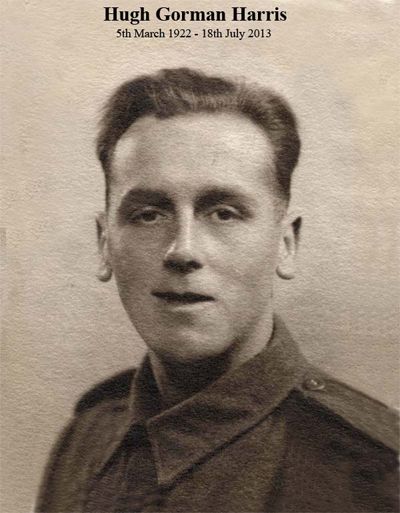 Hugh passed away on 18th July 2013 aged 91 at Hairmyres Hospital. Hugh was a soldier
in outlook and bearing right to the end. I brought Hugh to one of your reunion meetings a few years ago and he enjoyed himself immensely and I would like to thank the boys present for making it a memorable evening for him. Hugh is survived by two sons who both served a full 22 year term and a
daughter.
Hugh's funeral is at Our Lady and St Anne's church, Jack Street, Hamilton
at 9.30 on Thursday.  
Regards
Ron Bowes (nephew)
Farewell old comrade.  Hold a table for us in the celestial mess!
HLI Community -
The Last Post
Written by JimDevine
Tuesday, 11 June 2013 12:11
Angus McWilliam of Peterhead passed away 5th June 2013, three days after his 87th birthday. Angus had been unwell and living in a nursing home for some time. Sadly Angus's wife, Helen, died only a few month's ago.  My Dad, Charlie (Dobson), thought that something was wrong because Angus and himself had always exchanged birthday cards as they were born only 7 days apart.  My Dad turned 87 on May 27th and for the first time in donkeys years no card from Angus. Angus turned 87 on June 2nd.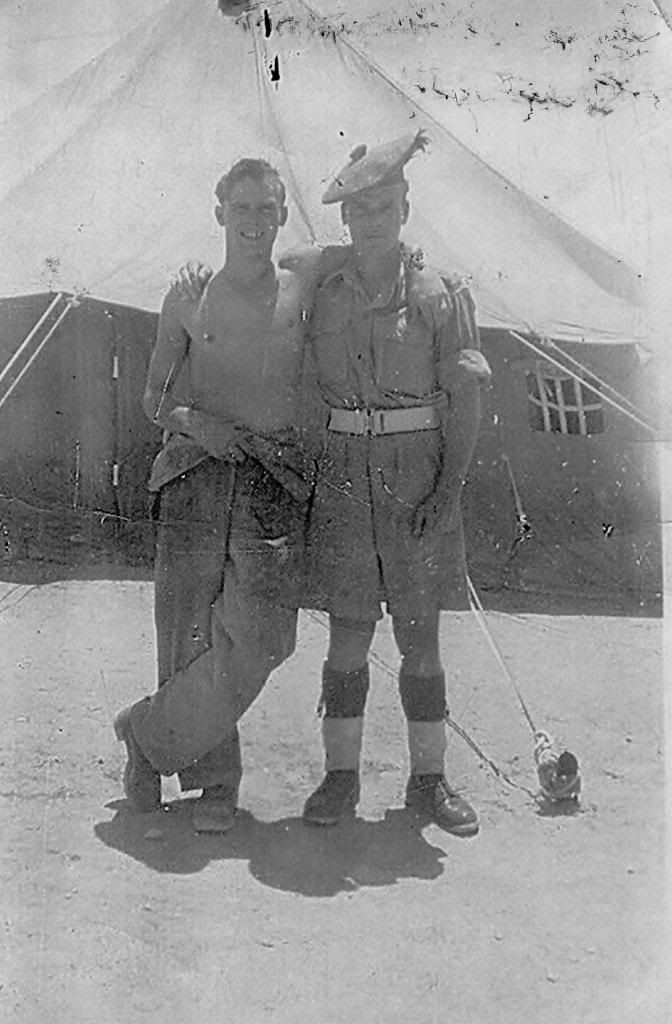 Angus on the right.  Egypt or Palestine between 1945-1947
Dad and Angus served in the 1st Battalion from 1944 to 1947 and had remained firm friends all these years.
So yet another old warrior reports to that great parade ground in the sky!
Steve Dobson.
The HLI Association extend heartfelt condolences to Angus and Helen's family.
HLI Community -
Find a Friend
Written by JimDevine
Monday, 25 February 2013 00:14
looking for members of the hli pipe band  1952   1953   if anybody rembers  horrace  please contact me on  This e-mail address is being protected from spambots. You need JavaScript enabled to view it
HLI Community -
Family History Research
Written by JimDevine
Saturday, 26 January 2013 17:54
The attached are pictures of my other great uncle William Gilmour from the Maryhill area.  Members at WW2 Talk and the Army Museum suspect the uniform is HLI.  Could you possibly post on my behalf to see if anybody can confirm it's HLI please?  Unfortunately I do not have to original photographs.
I'm still waiting on Alexander's service record but I suspect he may not have seen overseas service due to his age by 1939.  Regardless, I still got a copy of Mountain & Flood and am thoroughly enjoying the read.
Hope all is well with you and am really looking forward to stopping by the museum when I can get a chance to pop down to Glasgow one of these days.
Kind regards
Maria
Please reply to Maria if you can shed any light.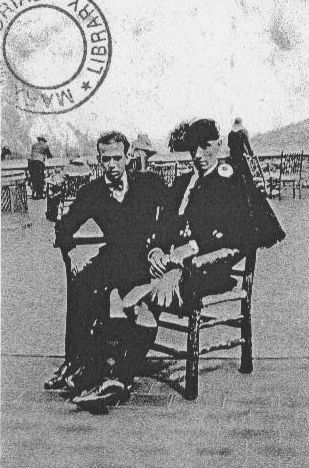 HLI Community -
Find a Friend
Written by JimDevine
Tuesday, 04 December 2012 10:51
3316968 Cpl William Nixon Joined on 15 Sep 1939 till 1946,( William is now 94) he would like to know if there are any of the 10th Bn still out there that he can contact to let them know someone is still here, 
Willie goes to Germany with Willie Shaw and the group. 
A request from John(Spud)Thompson via the RHF Forum.  Please post a reply here and/or to the Secretary.
« StartPrev12

3

45678910NextEnd »
Page 3 of 12