The Last Post
This section is reserved for 'In Memoriam' notices on recently fallen comrades. To submit to this category, please contact the This e-mail address is being protected from spambots. You need JavaScript enabled to view it .
'In the morning,
and at the going down
of the sun,
we will remember them'
HLI Community -
The Last Post
Written by JimDevine
Tuesday, 03 February 2015 12:40
Private Peter Dorans (11 May 1918 – 12 January 2015)
5th Battalion Highland Light Infantry (1939 -1945)
52nd Lowland Division

Gone but not forgotten.
HLI Community -
The Last Post
Written by JimDevine
Sunday, 28 September 2014 10:59
It is with great sadness that we have learned of the passing of our member John Scrivin. Many members will remember John at the Normandy commemoration trip last year (see News Archive:
Normandy 6th June 2013
). John's nephew Garry has kindly forwarded the details below.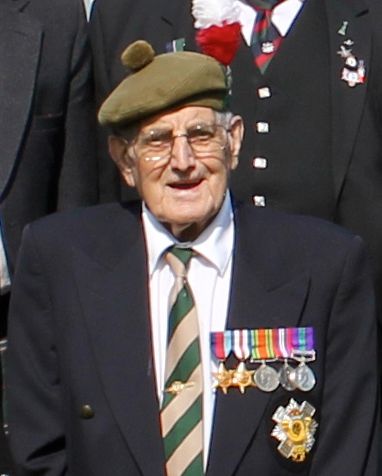 John Scrivin Pte
10th Batt. H.L.I.
b. 21/07/1925
d. 13/04/2014
During WW2 my uncle John joined his local (Halifax, Yorkshire), regiment the Duke of Wellington's. Later he volunteered to join the Commandos. He was sent to Achnacary for basic training and on completion was accepted. He was posted to 9 Commando whose theatre of operations was the Mediterranean. Unfortunately while on leave back at his Regiment he broke his ankle playing football. This ended his involvement with the Commandos.
He was then posted to 10th Batt. H.L.I.. It was with the 10th that he landed on the beach at Courseulles sur Mer on D Day +6. He was with the 10th through France, Belgium and Holland. He was taken prisoner early January 1945 and spent three and a half months as a guest of the Third Reich in Stallag 11b. The camp was liberated in April. He would then serve with the 5th Batt. H.L.I. and the Dorsets as part of the Army of Occupation. He was demobbed in 1946. He would then re-enlist in 1948 and spend five years in the R.A.S.C., posted to Egypt attaining the rank of sergeant.
He was a member of the Normandy Vets Assoc. and the POW assoc.. He went back to Stallag 11b a couple of times for their annual commemoration of the liberation of the camp as a guest of the British army in Fallingbostal. There he visited the grave of his best friend, Robert Docherty, who was killed in April 1945. In 2013 I asked him if he would like to go back to Normandy with PRA. He said he would and there he met a fellow Normandy vet (John Lamont) and members of the HLI and Glasgow Highlanders Assn. Invited by them he attended a ceremony and laid a wreath at the memorial in the cemetery at St Manvieu, Cheux. He enjoyed a few beers in Ranville with the lads and then a visit to Pegasus Bridge. His trip was crowned with a visit to the beach at Courseulles sur Mer.
He was never a man to overstate things but when he came off the beach he turned to me and said "I'm glad I came" . That spoke volumes. From that day until the day he died he would tell everyone and anyone about those two days he spent in France. To those who were there, members HLI and Glasgow Highlanders Ass and Paras Ass, on his behalf, a very big thank you.
Regards
Garry.
HLI Community -
The Last Post
Written by HLI Admin
Tuesday, 09 September 2014 08:51
It is with great sadness that we have been informed of the death on 2/9/14 of Major Ronnie Smith ex 5/6 HLI and 1/52 Lowland.  Ronnie was well known to many of our members and will be sadly missed. 
Committal details for Maj Ron Smith -
All friends are invited to a service of committal which will be held at Clydebank Crematorium, North Dalnottar at 1.30pm on Wednesday 10th September followed by a celebration of his life, lived to the full, which will be held at 2.30pm at Westerton Fairlie Memorial Church, 15 Crarae Avenue G61 1HX. Family flowers only please. Donations if desired to British Lung Foundation
We will take along the HLI Standard and I would ask that any members with HLI kilts etc. would dress as per Remembrance parades with ToS, medals etc.
HLI Community -
The Last Post
Written by JimDevine
Tuesday, 14 January 2014 12:20
In Memoriam: Francis Kelly 1921-2014 6th Bn HLI 1939-1947
It was with great sadness that we learned of the passing of our Highland Light Infantry comrade Francis Kelly recently. Francis served in the 6th Battalion HLI during World War Two.  As the numbers of our WW2 HLI brothers get fewer and fewer, it is ever more important that we who remain, remember the sacrifices made, both by those who fell, and by those who returned.  We salute Francis and all of his old comrades.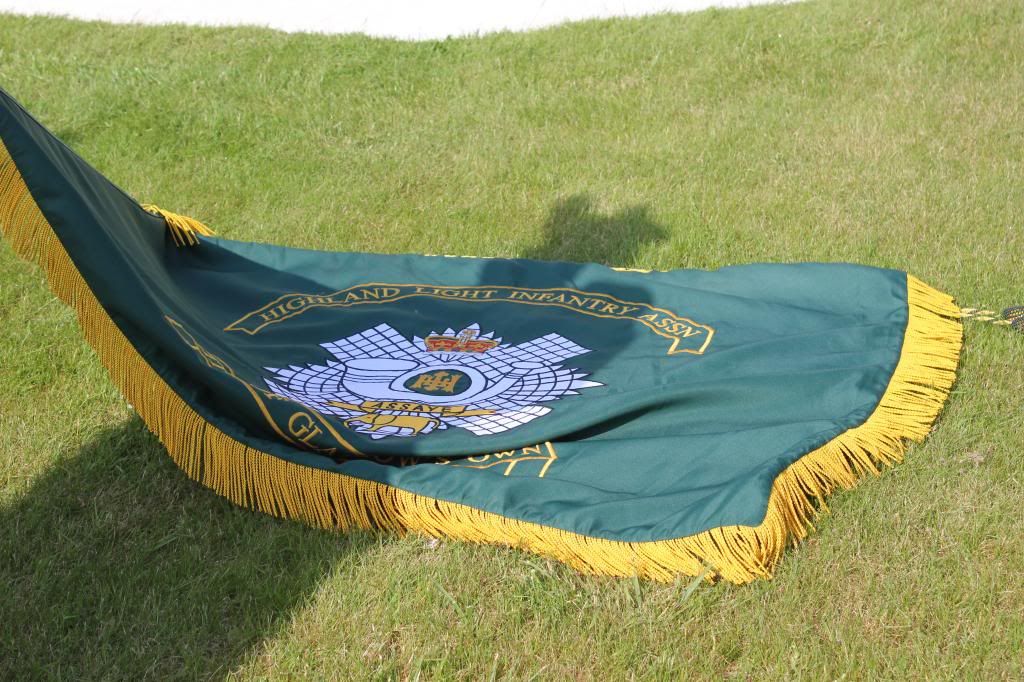 Farewell old comrade. Keep good company with your HLI brothers already there in the celestial mess, and hold the line until we all meet up again, when the final last post sounds.

from:
Robert kelly < This e-mail address is being protected from spambots. You need JavaScript enabled to view it >
My father, Francis Kelly, who served with the Highland Light Infantry from 1939/40 until about 1947 (when he was demobbed after time with bomb disposal) has just died at the age of 93.
Francis Kelly, born March 1921 at 46 Abercorn Street, Glasgow. My understanding is that he served in the same battalion as his uncle who was wounded and died in October 1918 (his name was Daniel Kelly).  Therefore if I have it correct he would have served in the 6th Battalion (City of Glasgow)
His body is being returned from Newcastle to Bristol (where he lived most of his married life, so as yet no firm date has been set for his burial (though it should be within the next week or so). Every conversation he held seemed to somehow mention the War, his regiment and his time as a POW in Germany. I was hoping that you may be able to send a message for me to read out at the service (I know he would have liked this) and if any old members of the regiment live within the Bristol area I will furnish the full details as soon as I have them in case any would wish to attend. At 93 years of age it is liable to be a fairly small gathering as most of his peer group have already gone on. I am hoping that you may be able to help in some small way with a message, etc. Yours. Robert L Kelly. Thank you.
Further from Robert...
Thank you for all you have done at this time. The tribute you e-mailed me i did insert onto Facebook, with the general conclusion being it was a touching and moving tribute that you produced. The service will be held on Tuesday, jan 28 at 10.30 in the morning, it is taking place at Westerleigh Crematorium.  
Mobile number available - contact Secretary
HLI Community -
The Last Post
Written by JimDevine
Tuesday, 01 October 2013 12:16
Sad to report the death last week of Bill Wright (ex Royal Scots Fusilier). Bill was an Associate Member of the Highland Light Infantry Association. Well remembered for his story of the "massacre of Rudolf Hess's Marrows"! Funeral is at Maryhill Crematorium at 3pm on Wednesday 2nd October 2013.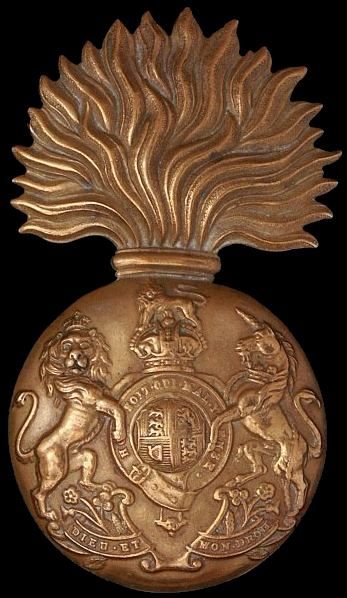 « StartPrev1

2

34NextEnd »
Page 2 of 4